Mailing Address for Mitchell Trubisky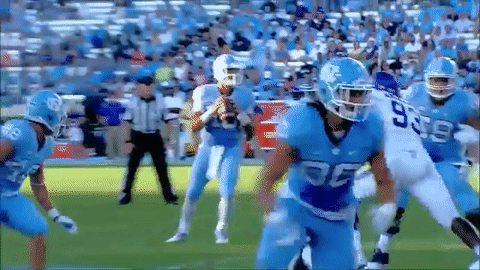 Mailing addresses for

Mitchell Trubisky:

Mitchell Trubisky c/o The Chicago Bears

Halas Hall 1920 Football Drive

Lake Forest, IL 60045-4829 US

Mitchell Trubisky played college football at North Carolina and was the second overall pick in the 2017 NFL Draft by the Chicago Bears.









Most Popular Celebrity Mailing Addresses on CelebrityDetective.com
Rick Pitino | Odell Beckham, Jr | Roman Atwood | Steve Harvey | Stephen Curry | Jordan Spieth | Lionel Messi | Jon Lester | Kid Rock | Kevin Durant | Tyler Joseph | Peyton Manning | Rickie Fowler | Todd Frazier | Justin Williams | Neymar | John Cena | LeSean McCoy | Ray Allen | Fred Hoiberg | Aaron Judge | Russell Westbrook | Larry Fitzgerald | Luke Bryan | Tristan Thompson | Clay Matthews | More >> |
Oakton, Virginia:
This Washington, D.C. area town is home to teen YouTube entertainment star Stephen Sharer. See and learn all about the Sharer family mansion
click here
.
Born and raised in
Westlake, Ohio
, Logan Paul and younger bother Jake Paul have achieved great success in southern California. These YouTube stars have recently purchased multi-million dollar homes. See where they are now and where they lived before the fame and fortune.
Click here
.
St. Helena, California
is roughly forty-five miles north of San Francisco in the heart of California's wine country. Among its 5,814 residents happens to be Robert Redford.
Click here
to learn all about this movie star's secret hide-away.
Most Popular Celebrity Houses on CelebrityDetective.com
Carly Simon - Marthas Vineyard | Drew Brees - New Orleans, Louisiana | Dr. Laura - Santa Barbara, California | Diana Ross - Greenwich, Connecticut | Antonio Brown - Gibsonia, Pennsylvania | Judge Judy - Naples, Florida | Glenn Danzig - Los Angeles, California | Matt Kuchar - St. Simons Island, Georgia | John Cena - Land O' Lakes, Florida | Joe Rogan - Bell Canyon, California | Eminem - Rochester Hills, Michigan | Bill Burr - Los Angeles, California | Stephen King - Casey Key-Sarasota, Florida | Philip Rivers - San Diego, California | Luke Bryan - Brentwood, Tennessee | T.I. - Atlanta, Georgia | John Travolta - Ocala, Florida area | Dr. Dre - Woodland Hills, California | Ariana Grande - Boca Raton, Florida childhood home | Carrot Top - Winter Park, Florida and Las Vegas, Nevada | Justin Verlander - Richmond, Virginia | Nikita Kucherov - Tampa, Florida | Usher - Roswell, Georgia | Venus and Serena Williams - West Palm Beach, Florida | Guy Fieri - Santa Rosa, California | Kyrie Irving - Westlake, Ohio | More>> |

Home | Athlete Houses | Music Houses | Actors Houses | Athlete Addresses | Music Addresses | Actors Addresses | Celebrity Contact Directories | More | Privacy