Devin Booker
NBA Player
Address for fan mail
Mailing Address for Devin Booker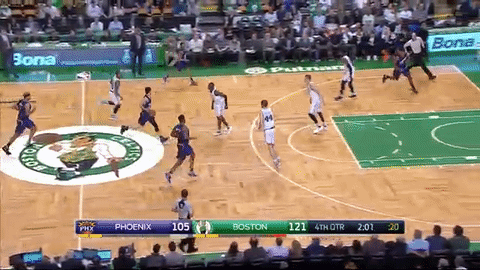 Mailing address for

Devin Booker:

Devin Booker

Phoenix Suns

201 E. Jefferson Street

Phoenix, AZ 85004 US

On March 25, 2017, twenty-year-old Devin Booker made NBA history by becoming the youngest player to score 60 points points in a game, then scored 10 more points for a final total of 70 points. Despite this feat, the Phoenix Suns still lost to the Boston Celtics at the Boston Garden, 130-120. 










Most Popular Celebrity Houses on CelebrityDetective.com
YouTube star Stephen Sharer - Oakton, Virginia | Carly Simon - Marthas Vineyard | Drew Brees - New Orleans, Louisiana | Dr. Laura - Santa Barbara, California | Diana Ross - Greenwich, Connecticut | Antonio Brown - Gibsonia, Pennsylvania | Judge Judy - Naples, Florida | Glenn Danzig - Los Angeles, California | Matt Kuchar - St. Simons Island, Georgia | John Cena - Land O' Lakes, Florida | Joe Rogan - Bell Canyon, California | Eminem - Rochester Hills, Michigan | Bill Burr - Los Angeles, California | Stephen King - Casey Key-Sarasota, Florida | Philip Rivers - San Diego, California | Luke Bryan - Brentwood, Tennessee | T.I. - Atlanta, Georgia | John Travolta - Ocala, Florida area | Dr. Dre - Woodland Hills, California | Ariana Grande - Boca Raton, Florida childhood home | Carrot Top - Winter Park, Florida and Las Vegas, Nevada | Justin Verlander - Richmond, Virginia | Nikita Kucherov - Tampa, Florida | Usher - Roswell, Georgia | Venus and Serena Williams - West Palm Beach, Florida | Guy Fieri - Santa Rosa, California | Kyrie Irving - Westlake, Ohio | More>> |
Here we we take a more in-depth look at power couple
Kim Kardashian
and
Kanye West
's new home in Hidden Hills, California. Includes historical info. and photos
Click here
.
David Bautista has made some big changes in the last couple of years. Bautista left the WWE, got married, sold his long-time home in Lutz, Florida and moved to Tampa.
Click here
for complete details on his new home.
Most Popular Celebrity Mailing Addresses on CelebrityDetective.com
Rick Pitino | Odell Beckham, Jr | Roman Atwood | Steve Harvey | Stephen Curry | Jordan Spieth | Lionel Messi | Jon Lester | Kid Rock | Kevin Durant | Tyler Joseph | Peyton Manning | Rickie Fowler | Todd Frazier | Justin Williams | Neymar | John Cena | LeSean McCoy | Ray Allen | Fred Hoiberg | Aaron Judge | Russell Westbrook | Larry Fitzgerald | Luke Bryan | Tristan Thompson | Clay Matthews | More >> |

Home | Athlete Houses | Music Houses | Actors Houses | Athlete Addresses | Music Addresses | Actors Addresses | Celebrity Contact Directories | More | Privacy