Devin Booker
NBA Player
Address for fan mail
Mailing Address for Devin Booker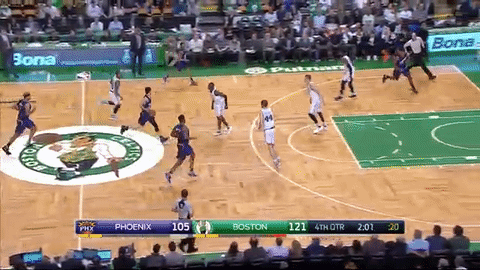 Mailing address for

Devin Booker:

Devin Booker

Phoenix Suns

201 E. Jefferson Street

Phoenix, AZ 85004 US

On March 25, 2017, twenty-year-old Devin Booker made NBA history by becoming the youngest player to score 60 points points in a game, then scored 10 more points for a final total of 70 points. Despite this feat, the Phoenix Suns still lost to the Boston Celtics at the Boston Garden, 130-120. 


See Also: Most Popular Celebrity Homes on CelebrityDetective.com
Richard Rawlings - Dallas, Texas | The-Dream - Atlanta, Georgia | Joe Namath - Tequesta, Florida | YouTube star Stephen Sharer - Oakton, Virginia | Carly Simon - Marthas Vineyard | Drew Brees - New Orleans, Louisiana | Dr. Laura - Santa Barbara, California | Diana Ross - Greenwich, Connecticut | Antonio Brown - Gibsonia, Pennsylvania | Judge Judy - Naples, Florida | Glenn Danzig - Los Angeles, California | Matt Kuchar - St. Simons Island, Georgia | John Cena - Land O' Lakes, Florida | Joe Rogan - Bell Canyon, California | Eminem - Rochester Hills, Michigan | Bill Burr - Los Angeles, California | Stephen King - Casey Key-Sarasota, Florida | Philip Rivers - San Diego, California | Luke Bryan - Brentwood, Tennessee | T.I. - Atlanta, Georgia | John Travolta - Ocala, Florida area | Dr. Dre - Woodland Hills, California | Ariana Grande - Boca Raton, Florida childhood home | Carrot Top - Winter Park, Florida and Las Vegas, Nevada | Justin Verlander - Richmond, Virginia | Nikita Kucherov - Tampa, Florida | Usher - Roswell, Georgia | Venus and Serena Williams - West Palm Beach, Florida | Guy Fieri - Santa Rosa, California | Kyrie Irving - Westlake, Ohio | More>> |
Many fans of recently deceased rock legend
Tom Petty
know he grew up in Gainesville, Florida but exactly where is probably much less known. Here we profile the legendary late singer's childhood home..
Click Here
.
Before he was famous, U.S. Olympic gold medalist snowboarder
Red Gerard
started his Olympic dream in Colorado. His family is from Westlake, Ohio but Red has spent his teen years living in a log cabin home Get more Red Gerard facts plus home photos:
Click Here
.
David Bautista
has made some big changes in the last couple of years. Bautista left the WWE, got married, sold his long-time home in Lutz, Florida and moved to Tampa.
Click here
for complete details on his new home.
See Also: Most Popular Celebrity Mailing Addresses on CelebrityDetective.com
Bad Bunny | Kobe Bryant | Dobre Twins | Rick Pitino | Odell Beckham, Jr | Roman Atwood | Steve Harvey | Stephen Curry | Jordan Spieth | Lionel Messi | Jon Lester | Kid Rock | Kevin Durant | Tyler Joseph | Peyton Manning | Rickie Fowler | Todd Frazier | Justin Williams | Neymar | John Cena | LeSean McCoy | Ray Allen | Fred Hoiberg | Aaron Judge | Russell Westbrook | Larry Fitzgerald | Luke Bryan | Tristan Thompson | Clay Matthews | More >> |


Home | Athlete Houses | Music Houses | Actors Houses | Athlete Addresses | Music Addresses | Actors Addresses | Celebrity Contact Directories | More | Privacy